4 tags
Winter Update
This time around, I have some news, some discoveries, and some gifts for everyone (even if it's a little late).   To start, Ghost did a neat little thing with a website release for a new track from their upcoming album Infestissumam.  A full version can be found here: http://youtu.be/TN2GCjPh0Hw The sound is very similar to their first record, but this new song has some very interesting...
4 tags
Top 10: Progressive Metal
I know the title says Top 10, but this time I am only going to give five.  First, it will give me more space to talk about each band, and second, prog metal songs are really really long.  Progressive metal is usually marked with multiple, and usually odd, time signatures (none of that boring 4:4 or 2:4).  Implemented nontraditional instruments and jazz influence are also used heavily in...
3 tags
Top 10: Doom Metal
So we're back with another round of Top 10, this time focusing on the genre of doom.  I have always been a big fan of doom, it might even be up there with my favorite genre of all time.  Doom features soul-crushingly slow riffs, with wailing, sorrow filled vocals.  Usually very simplistic, like sludge, but doom strays away in content and themes; filled with imagery of the occult, death,...
3 tags
Halloween Pick 4 and 5
As we approach Halloween, the days get shorter, and the air gets colder.  We must find music that matches the season, and I'm here to help. Today's first pick is Van Helsing's Curse, a project put together by Dee Snider (Twisted Sister).  His goal was to make a similar project to Trans-Siberian Orchestra, but with a Halloween theme.  So mixing metal and orchestral/chamber music,...
3 tags
Halloween Pick 2 and 3
So on a more cleaner note from Coffinworm, but still just as evil, we have Iced Earth's  Horror Show.  Now I have talked about them before, but I still have to post one song of this record.  Again, this album focuses specifically on monsters and demons and whatnot, and is filled with really solid tracks.     And this isn't exactly metal, but I want to talk about some dark ambient...
Discovery of the Week (Month)
I know, it's been a while since I've posted, but don't worry.  I'm back!  And this month is the best (and most terrifying) month of the year, so I plan to fill it with the best songs, albums, and bands that will send chills up your spine.  Sonic nightmares will fill your ears as visions of demons and graves erupting with zombified remains burn in your mind.  So hold on...
4 tags
Top 10: Sludge Metal
So this is the first of a new segment I'm calling 'The Top 10' where I give my top picks for a specific genre.  Maybe so people who don't much about a certain area of metal can learn more, or try new music, or just listen to what I think is worthwhile.  Tonight, we look at sludge metal.  Sludge metal incorporates doom and punk with twists of blues and progressive rock here...
1 tag
The Birthing of Metal
A lot of folks ask me "Where did metal come from?" or "Who thought metal would be a good idea?"  Well, tonight I will briefly explain the origins and early evolution of metal. It wasn't always as large and as popular a genre as it is today… Travel back in time to the 1960's and 70's.  Blues and rock were in.  Bands like Led Zeppelin, King Crimson,...
2 tags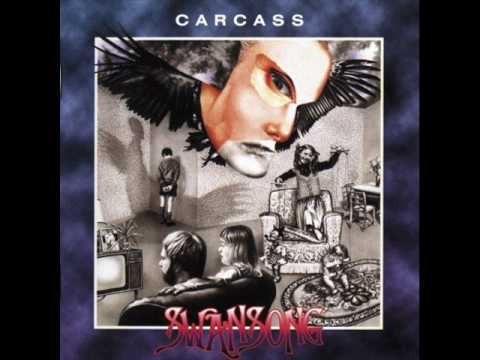 1 tag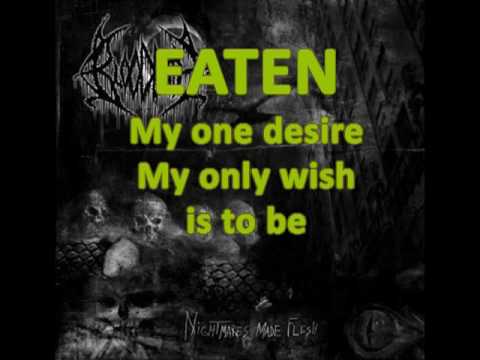 1 tag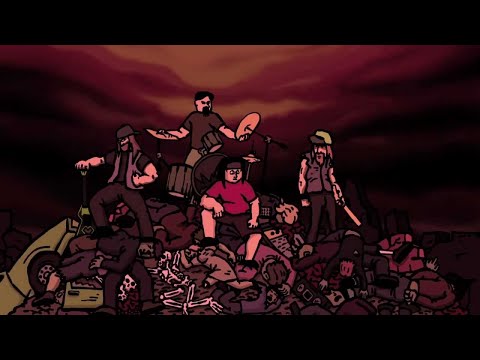 Watch
This is the new 20 minute long Agalloch EP that was released, all one track.  It's a really really good mix of doom, black, and folk metal.  It is titled 'Faustian Echoes'.  My favorite part is the bit of the end where the character of the song, Faust, is talking to the Devil: Faust: "So still I seek the force, the reason governing life's flow; and not just its external show." ...
2 tags
Discovery of the Week 11
Again, this week isn't as much a 'discovery' as it is 'Hey followers look at this cool band, damnit!'.  Anyway, today I am going to talk about Volbeat, an awesome metal/punk/rockabilly band from Denmark.   Yes, I said rockabilly.  And the mix works marvelously.    Volbeat's founder, guitarist, and singer Michael Poulsen had formed a death metal band called...
1 tag
Up and Coming II
Just some releases this summer that I won't be able to write a lot about, but I think that people should know about.  The Melvins released a new album last week, and it is really, really good.  If you liked the sound of classic sludge rock, or like weird music, their newest record, Freak Puke, will be a good match.  Rush also put out a new album recently, entitled Clockwork Angels, for all...
2 tags
Metal in the Middle East
Metal is often described as a 'global phenomenon'.  Yet, in certain areas of the world, metal is not as free as many want to believe.  I'm talking about the Middle East.  Within the Middle East is a swirl of cultures, religions, ethnic groups, nations, borders, revolutions, and wars.  Combine these together with outside metal influence and young people, and you have a recipe for...
2 tags
Slayer Day 2012
Happy Slayer Day, Everyone! This song is sure to melt your face.  
2 tags
Ocean Depths: A Short Review of Ahab's Newest...
Ahab, a funeral doom metal band from Germany, released their third full album, The Giant, on May 25th.  The band formed in 2004 and has nearly created an entire sub genre on their own: Seafaring Doom Metal.  Ahab writes exclusively on all things related to Moby Dick, Melville, and the oceans.  The Giant features a mix of clean and harsh vocals, and sludgy, crushing guitars.  The music and lyrics...
Metal is Always On Time
But I am behind on my postings.  Ahab, Be'Lakor, Tank, Melvins, and Candlemass are all putting out/have put out new albums this month.  I will talk about all of them soon enough, maybe even cover Ahab tonight!  
3 tags
Modern Thrash: Part 1
Thrash.  The jump-start to metal in the United States.  Many consider thrash a dead genre, or at least a genre that is so saturated, no more music of value will come from it.  Thrash metal started in the 80's with groups like the Big Four (Metallica, Megadeth, Slayer, Anthrax), Testament, Overkill, and Exodus.  The 90's was a tough decade for thrash metal with many of the founding...
3 tags
Discovery of the Week 10
Woods of Ypres is a doom/black metal band from Ontario, who split up in 2011 because of tragedy.  Co-founder, guitarist, lead singer, and front man David Gold passed away in December after a car accident.  The band released the album Woods 5: Grey Skies and Electric Lights posthumously.  Currently, the band is no more, but Joel Violette (lead guitarist of Woods of Ypres) said this in a statement...
2 tags
Gnashing of Old Teeth: A Quick Look at...
Do not let the name diminish its importance.  Stoner metal is often downplayed from the start because of its name.  However, some of the most popular and best current metal acts full under or once played in the stoner/sludge genres.  To clear any confusion, I am writing about both at the same time because so many qualities in both overlap with each other.  Both genres are slower, and more...
2 tags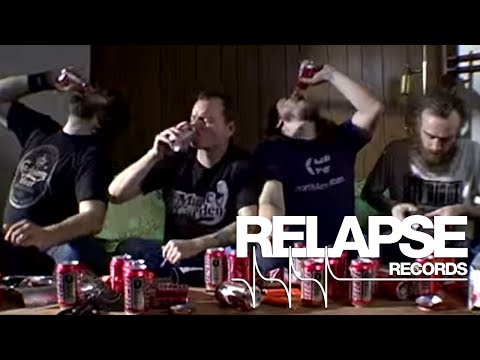 3 tags
I died a little inside today.
I discovered … this.   Now I know Dio was all for musical freedom and what have you, and I know it's easy to make fun of Dio in an endearing way, but I can't do this.  Dio is in a certain pantheon of music where if you're gonna cover one of his songs, you better be DAMN sure it's going to be in line with the original.  Killswitch Engaged failed to do that, confirming...
4 tags
Discovery of the Week 9
So this week is more a 'things I think are important' rather than a discovery.  I've known about these bands too long to call it a 'discovery'.  With that out of the way, let's get started. First, and I can't believe this is my first time mentioning them here, is the band Ghost.  Ghost came to huge popularity only recently with their first album Opus...
2 tags
Discovery of the Week 8
This week, we return to some more subterranean metal, with Nile: Sometimes, you're in the mood for some dark and angry sounds.  And Nile delivers just that.  A death metal group formed in 1993 and from South Carolina, they write mostly Egyptian themed lyrics.  From the sands emerges this behemoth of a band, mixing sounds of thrash and early death metal together.  Their founder, Karl...
3 tags
Galaktikon, Pt. 2
People are talking shit about Galaktikon, and I hate each and every one of them.  Do they not realize how wrong they are?  I've been reading words like "sold out", "not metal", "wimpy", and the like.  Have people in the metal community gone so far to think that if something has clean vocals and no constant double bass sixteenths that it's...
2 tags
Saga of Metal: What Makes a Good Folk Metal Band?
Recently someone asked me about folk metal, and what are good and bad examples of the genre.  Keep in mind these are opinions, but I will go into what makes a good folk metal group, and what makes a bad one.  First, I will show good examples of what I think folk metal is, with (mostly) clean and harsh vocals.  This is Amorphis, a progressive Folk act from Finland, formed in 1990.  Early on,...
2 tags
Discovery of the Week 7
I love joke bands.  Metal is so easy to make fun of, especially the fringe genres.  Still a new listener to black metal, I know enough about it's history and sound to find this band, The Black Satans, completely hysterical.    Formed in 2005, they have no albums and only a few songs.  But their video's are really where they shine.  Many "underground" black metal...
2 tags
Discovery of the Week 6
One of the greatest feelings is when you find a new favorite band.  I found a great one this week.  Okay, what do you get when you mix great thrash riffs with the vocals/imagery of black/death metal?  Skeletonwitch.  2, 3, GO!   Skeletonwitch is from Ohio, and formed in 2003.  They have released four full studio albums.  The two I would advise are Beyond The Permafrost and Forever Abomination....
1 tag
Galaktikon, Pt. 1
Okay, drop everything you're doing and forget everything that I have said so far.  Brendon Small (mastermind behind Metalocalypse and Dethklok), is releasing what he describes as a "High Stakes Intergalactic Extreme Rock album" in April, coinciding with the premiere of Metalocalypse Season 4.  Today he just dropped one track from the upcoming album.  Looking at the album art,...
1 tag
New Sword Album
I just found out The Sword is slated to release a new album this fall.  For those of you who are not familiar with this band, they are a retro-Stoner/Doom group from Texas with three pretty solid albums released so far.  They just signed with a new label (Razor and Tie - who also worked with Shadows Fall), AND got a new drummer, so I am looking forward to some new sounds from the band, a group who...
3 tags
Death to False Metal.
I have words for deathcore/crabcore/gorecore bands.  They are the scum of the Earth.  I want all my followers to look at something for me.  DISCLAIMER: I am not responsible for damage to persons or belongings as result of violent reaction to the following video.  Please watch with hatred at your own risk. I will give you a minute to soak in what you just watched.  Just kidding, please, quickly...
1 tag
Black as Day: A First Impression of Black Metal
I'll be honest, I am a recent convert to black metal, making baby steps into the genre.  This kind of music takes actual effort to enjoy.  The band that got me into liking black metal is Drudkh, mostly because there are melodic sections in their music.  (Skip to 5:50 for a specific melodic section, or enjoy the whole song!) To really understand black metal, we must look at it's...
2 tags
Discovery of the Week 5
Alestorm hails from Scotland, and dubs their music as "True Scottish Pirate Metal".  What is pirate metal, you ask?  Aye, the strangest sub-genre in metal if there ever was one, me hearties!  Okay, seriously though, it is hard to pin down.  Running Wild is credited with the creation of 'pirate metal' in 1987 with their third album Under Jolly Roger, forming many spin off...
3 tags
Discovery of the Week 4
Playing catch-up. So you guys might have heard me talking about a little game called Brutal Legend, quite possibly one of my favorite games of all time.  No game is as beautifully metal as this (making a grown man laugh and cry is not something that comes easy here).  Also, the soundtrack and original score is something that is badass by itself.  If you haven't played this game, get on it....
2 tags
Discovery of the Week 3
Oops, got behind on this. Iced Earth has always gotten a lot of criticism, but they have put out some really solid albums.  One of them being Horror Show, an album I just listened to seriously this past week.  Imagery inspired by one of my favorite things.  Old school monsters. And not just Frankenstein, Dracula, and the Wolfman.  But Jekyll/Hyde, Creature From the Black Lagoon, the Mummy, and...
2 tags
Ruined Reunion: Black Sabbath, 2012
I have mixed emotions about the Black Sabbath reunion album/tour.  Rumblings started in late 2011, and the reunion itself was confirmed by the band in November.  Disaster struck in January 2012, when lead guitarist Toni Iommi was diagnosed with lymphoma, but luckily, he and the band were willing to work around treatment and continue with the original reunion plans.  Then, at the beginning of...
3 tags
1 tag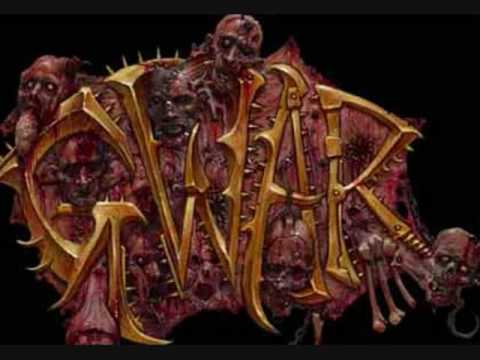 2 tags
Discovery of the Week 2
Pallbearer set their debut album Sorrow and Extinction up with NPR to stream, in full, before it's release on the 21st of this month.  I just finished listening to the entire album, and damn is it gloomy. Pallbearer is a doom metal group from Arkansas, and I could tell from the start this was something great.  Just under 50 minutes, Sorrow and Extinction is light on drums and speed, replaced...
1 tag
New Segment: Discovery of the Week
I'm starting a new segment called Discovery of the Week, where I tell you about the coolest thing I have found recently.  So to start I have a two-way tie.  Starting with Ahab's first album The Call of the Wretched Sea, which is this really cool atmospheric, ocean-voyaging record.  Ahab is a German doom metal band with two full albums released.  I first heard this band in a local...
2 tags
Up and Coming.
New Be'lakor, Slayer, Baroness, and Huntress albums are coming out soon, among others.  But these four are on my radar for a few reasons.  Slayer is one of those bands I cannot wait to discuss and give you all my juicy, highly opinionated wordage.  Few bands find a successful equation that can be repeated for every album, but Slayer finds a way.  Every damn time.  Be'lakor (melodeath)...
Infamous: A look at shock rock and its relevance...
Because music is a form of entertainment, most bands need a gimmick of some sort to stay afloat.  In metal the gimmick can be to make the claim of being the fastest, or the loudest, or the darkest band out there.  Or in some cases, to be the band that parents cringe from, warning their children to stay away.  Now there are bands that did this before (sometimes on accident), but for metal, the man...
1 tag
Progressive Projects: A look at changes in...
Heritage (Sep. 14, 2011, Roadrunner Records) As stated in Part 1, Opeth is a band that is hard to classify under one particular genre.  Death metal, classical, progressive, and jazz are all terms easily pinned to the band.  Their music style is a dark, hauntingly beautiful metal with abrupt changes from fast paced guitar solos and death growls to quiet instrumental interludes.  Formed in 1990 in...
1 tag
Progressive Projects: A look at changes in...
Mastodon and Opeth are both bands that cannot safely fit in any one genre.  They are not what I refer to as a "box band".  Some bands, like Motorhead and Slayer create music that is very similar for their entire career, and can snugly fit into one genre.  But as anyone in any form of art can tell you, you have two options when creating.  You can either produce the same material from a...
Introductions
Before I give actual reviews, let's get a few things out of the way.  I might not always be discussing the most current release.  I will review new albums I deem worthy, but I also think a healthy knowledge of what has come before is crucial (and almost necessary) for the understanding of anything.  Second, I am not the biggest fan of black metal or any of the -core genres.  You will find...
Hello.
My name is Derek Huss.  I have been an avid metal fan for years.  After posting to a dry crowd on Twitter and Facebook, I decided to create this Tumblr to share my love for the greatest music genre to anyone who cares to read (and listen!).  So, strap in, get a good pair of speakers, and prepare.  If you are a metal fan, welcome.  If you are new to the genre, I hope to make a follower out of you....